Nectar – Black Tea From Guizhou Make You Warm Up and Calm Down
Super fascinating aroma, from deep mountains of Guizhou
$2.90 – $56.90
Free shipping on orders over $59!
Fast Air Delivery
15 Days Refund
Secure Payments
Kaiyang County, Guiyang City, Guizhou Province, China

Niaowang Qunti Species

1,300 meters

April 26, 2023

Fat and strong leaves, slightly curly, dark brown and shiny in color

Honey and fruity aroma

Between red, orange and golden; clear and bright

Intense, thick, fresh and mellow, lively and refreshing

36 months
Brief
This black tea is highly recommended by Teawish. It is not a famous tea in China but its features are so lovely. Its shape is tight, strong, and beautiful. The liquor is orange, red and bright, with a golden ring. The aroma is pure, long and fruity. The taste is pure and fresh, and the wet leaves are still tender.
Origin
Among China's tea producing provinces, Guizhou Province is a very important region, but it is rarely known. In 2019, the tea garden area in Guizhou reached 6.987 million mu, ranking second in China after Yunnan. Guizhou has a subtropical plateau monsoon humid climate, with four distinctive seasons. With its unique geographical environment and suitable climate, Guizhou Tea is beloved by more and more customers these years.
Brewing Method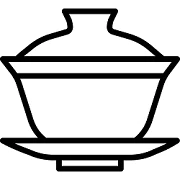 Chinese Gongfu Tea Method
90°C/195°F
4g
5 seconds
+5 seconds
6

Western Cup Method
90°C/195°F
0.6g
180 seconds
+60 seconds
3